Instructions
Step 1. Press down on the end of a shoe to make a flat triangular shape. The arrows show where you need to attach the ribbon.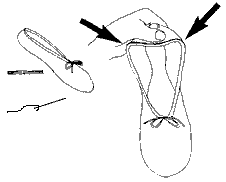 Step 2. Sew one side first.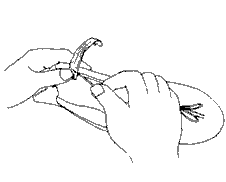 Step 3. Get the wearer to put the shoe on and guide the elastic over their foot to fit comfortably.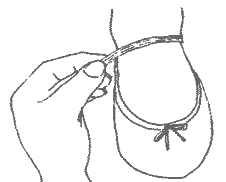 Step 4. Inside the band that runs around the opening of the shoe is a drawstring so that the wearer can adjust the fit. Avoid sewing through it when you attach the elastic. Sew the other side, remembering the position shown in the first drawing above.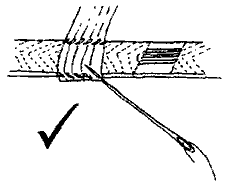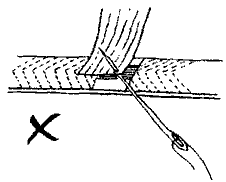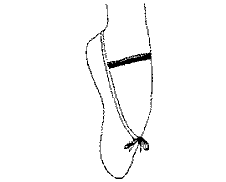 Now repeat the entire process for the other shoe and you're done!